Categories
Array
(
    [0] => Array
        (
            [ID] => 374
            [~ID] => 374
            [TIMESTAMP_X] => 12/14/2018 09:36:17 am
            [~TIMESTAMP_X] => 12/14/2018 09:36:17 am
            [MODIFIED_BY] => 6
            [~MODIFIED_BY] => 6
            [DATE_CREATE] => 12/13/2018 07:22:00 pm
            [~DATE_CREATE] => 12/13/2018 07:22:00 pm
            [CREATED_BY] => 6
            [~CREATED_BY] => 6
            [IBLOCK_ID] => 22
            [~IBLOCK_ID] => 22
            [IBLOCK_SECTION_ID] => 
            [~IBLOCK_SECTION_ID] => 
            [ACTIVE] => Y
            [~ACTIVE] => Y
            [GLOBAL_ACTIVE] => Y
            [~GLOBAL_ACTIVE] => Y
            [SORT] => 100
            [~SORT] => 100
            [NAME] => Laser devices CONDTROL
            [~NAME] => Laser devices CONDTROL
            [PICTURE] => 
            [~PICTURE] => 
            [LEFT_MARGIN] => 1
            [~LEFT_MARGIN] => 1
            [RIGHT_MARGIN] => 14
            [~RIGHT_MARGIN] => 14
            [DEPTH_LEVEL] => 1
            [~DEPTH_LEVEL] => 1
            [DESCRIPTION] => 
            [~DESCRIPTION] => 
            [DESCRIPTION_TYPE] => text
            [~DESCRIPTION_TYPE] => text
            [SEARCHABLE_CONTENT] => LASER DEVICES CONDTROL

            [~SEARCHABLE_CONTENT] => LASER DEVICES CONDTROL

            [CODE] => 1_lazernye_pribory_condtrol_
            [~CODE] => 1_lazernye_pribory_condtrol_
            [XML_ID] => 
            [~XML_ID] => 
            [TMP_ID] => 
            [~TMP_ID] => 
            [DETAIL_PICTURE] => 
            [~DETAIL_PICTURE] => 
            [SOCNET_GROUP_ID] => 
            [~SOCNET_GROUP_ID] => 
            [LIST_PAGE_URL] => /en/catalog/
            [~LIST_PAGE_URL] => /en/catalog/
            [SECTION_PAGE_URL] => /en/catalog/1_lazernye_pribory_condtrol_/
            [~SECTION_PAGE_URL] => /en/catalog/1_lazernye_pribory_condtrol_/
            [IBLOCK_TYPE_ID] => catalog
            [~IBLOCK_TYPE_ID] => catalog
            [IBLOCK_CODE] => catalog_en
            [~IBLOCK_CODE] => catalog_en
            [IBLOCK_EXTERNAL_ID] => 
            [~IBLOCK_EXTERNAL_ID] => 
            [EXTERNAL_ID] => 
            [~EXTERNAL_ID] => 
            [IPROPERTY_VALUES] => Array
                (
                )

            [RELATIVE_DEPTH_LEVEL] => 1
            [EDIT_LINK] => 
            [DELETE_LINK] => 
        )

    [1] => Array
        (
            [ID] => 396
            [~ID] => 396
            [TIMESTAMP_X] => 03/05/2019 08:24:48 am
            [~TIMESTAMP_X] => 03/05/2019 08:24:48 am
            [MODIFIED_BY] => 5
            [~MODIFIED_BY] => 5
            [DATE_CREATE] => 02/21/2019 11:10:23 am
            [~DATE_CREATE] => 02/21/2019 11:10:23 am
            [CREATED_BY] => 6
            [~CREATED_BY] => 6
            [IBLOCK_ID] => 22
            [~IBLOCK_ID] => 22
            [IBLOCK_SECTION_ID] => 374
            [~IBLOCK_SECTION_ID] => 374
            [ACTIVE] => Y
            [~ACTIVE] => Y
            [GLOBAL_ACTIVE] => Y
            [~GLOBAL_ACTIVE] => Y
            [SORT] => 120
            [~SORT] => 120
            [NAME] => Laser Distance Meter
            [~NAME] => Laser Distance Meter
            [PICTURE] => 
            [~PICTURE] => 
            [LEFT_MARGIN] => 2
            [~LEFT_MARGIN] => 2
            [RIGHT_MARGIN] => 3
            [~RIGHT_MARGIN] => 3
            [DEPTH_LEVEL] => 2
            [~DEPTH_LEVEL] => 2
            [DESCRIPTION] => 
            [~DESCRIPTION] => 
            [DESCRIPTION_TYPE] => text
            [~DESCRIPTION_TYPE] => text
            [SEARCHABLE_CONTENT] => LASER DISTANCE METER

            [~SEARCHABLE_CONTENT] => LASER DISTANCE METER

            [CODE] => lazernye-dalnomery
            [~CODE] => lazernye-dalnomery
            [XML_ID] => 
            [~XML_ID] => 
            [TMP_ID] => 
            [~TMP_ID] => 
            [DETAIL_PICTURE] => 
            [~DETAIL_PICTURE] => 
            [SOCNET_GROUP_ID] => 
            [~SOCNET_GROUP_ID] => 
            [LIST_PAGE_URL] => /en/catalog/
            [~LIST_PAGE_URL] => /en/catalog/
            [SECTION_PAGE_URL] => /en/catalog/lazernye-dalnomery/
            [~SECTION_PAGE_URL] => /en/catalog/lazernye-dalnomery/
            [IBLOCK_TYPE_ID] => catalog
            [~IBLOCK_TYPE_ID] => catalog
            [IBLOCK_CODE] => catalog_en
            [~IBLOCK_CODE] => catalog_en
            [IBLOCK_EXTERNAL_ID] => 
            [~IBLOCK_EXTERNAL_ID] => 
            [EXTERNAL_ID] => 
            [~EXTERNAL_ID] => 
            [IPROPERTY_VALUES] => Array
                (
                )

            [RELATIVE_DEPTH_LEVEL] => 2
            [EDIT_LINK] => 
            [DELETE_LINK] => 
        )

    [2] => Array
        (
            [ID] => 398
            [~ID] => 398
            [TIMESTAMP_X] => 03/05/2019 01:44:08 pm
            [~TIMESTAMP_X] => 03/05/2019 01:44:08 pm
            [MODIFIED_BY] => 5
            [~MODIFIED_BY] => 5
            [DATE_CREATE] => 02/21/2019 11:10:53 am
            [~DATE_CREATE] => 02/21/2019 11:10:53 am
            [CREATED_BY] => 6
            [~CREATED_BY] => 6
            [IBLOCK_ID] => 22
            [~IBLOCK_ID] => 22
            [IBLOCK_SECTION_ID] => 374
            [~IBLOCK_SECTION_ID] => 374
            [ACTIVE] => Y
            [~ACTIVE] => Y
            [GLOBAL_ACTIVE] => Y
            [~GLOBAL_ACTIVE] => Y
            [SORT] => 130
            [~SORT] => 130
            [NAME] => Laser Level
            [~NAME] => Laser Level
            [PICTURE] => 
            [~PICTURE] => 
            [LEFT_MARGIN] => 4
            [~LEFT_MARGIN] => 4
            [RIGHT_MARGIN] => 5
            [~RIGHT_MARGIN] => 5
            [DEPTH_LEVEL] => 2
            [~DEPTH_LEVEL] => 2
            [DESCRIPTION] => 
            [~DESCRIPTION] => 
            [DESCRIPTION_TYPE] => text
            [~DESCRIPTION_TYPE] => text
            [SEARCHABLE_CONTENT] => LASER LEVEL

            [~SEARCHABLE_CONTENT] => LASER LEVEL

            [CODE] => multiprizmennye-lazernye-niveliry
            [~CODE] => multiprizmennye-lazernye-niveliry
            [XML_ID] => 
            [~XML_ID] => 
            [TMP_ID] => 
            [~TMP_ID] => 
            [DETAIL_PICTURE] => 
            [~DETAIL_PICTURE] => 
            [SOCNET_GROUP_ID] => 
            [~SOCNET_GROUP_ID] => 
            [LIST_PAGE_URL] => /en/catalog/
            [~LIST_PAGE_URL] => /en/catalog/
            [SECTION_PAGE_URL] => /en/catalog/multiprizmennye-lazernye-niveliry/
            [~SECTION_PAGE_URL] => /en/catalog/multiprizmennye-lazernye-niveliry/
            [IBLOCK_TYPE_ID] => catalog
            [~IBLOCK_TYPE_ID] => catalog
            [IBLOCK_CODE] => catalog_en
            [~IBLOCK_CODE] => catalog_en
            [IBLOCK_EXTERNAL_ID] => 
            [~IBLOCK_EXTERNAL_ID] => 
            [EXTERNAL_ID] => 
            [~EXTERNAL_ID] => 
            [IPROPERTY_VALUES] => Array
                (
                )

            [RELATIVE_DEPTH_LEVEL] => 2
            [EDIT_LINK] => 
            [DELETE_LINK] => 
        )

    [3] => Array
        (
            [ID] => 399
            [~ID] => 399
            [TIMESTAMP_X] => 03/05/2019 01:44:53 pm
            [~TIMESTAMP_X] => 03/05/2019 01:44:53 pm
            [MODIFIED_BY] => 5
            [~MODIFIED_BY] => 5
            [DATE_CREATE] => 02/21/2019 11:10:58 am
            [~DATE_CREATE] => 02/21/2019 11:10:58 am
            [CREATED_BY] => 6
            [~CREATED_BY] => 6
            [IBLOCK_ID] => 22
            [~IBLOCK_ID] => 22
            [IBLOCK_SECTION_ID] => 374
            [~IBLOCK_SECTION_ID] => 374
            [ACTIVE] => Y
            [~ACTIVE] => Y
            [GLOBAL_ACTIVE] => Y
            [~GLOBAL_ACTIVE] => Y
            [SORT] => 140
            [~SORT] => 140
            [NAME] => Rotary Laser
            [~NAME] => Rotary Laser
            [PICTURE] => 
            [~PICTURE] => 
            [LEFT_MARGIN] => 6
            [~LEFT_MARGIN] => 6
            [RIGHT_MARGIN] => 7
            [~RIGHT_MARGIN] => 7
            [DEPTH_LEVEL] => 2
            [~DEPTH_LEVEL] => 2
            [DESCRIPTION] => 
            [~DESCRIPTION] => 
            [DESCRIPTION_TYPE] => text
            [~DESCRIPTION_TYPE] => text
            [SEARCHABLE_CONTENT] => ROTARY LASER

            [~SEARCHABLE_CONTENT] => ROTARY LASER

            [CODE] => rotatsionnye-lazernye-niveliry
            [~CODE] => rotatsionnye-lazernye-niveliry
            [XML_ID] => 
            [~XML_ID] => 
            [TMP_ID] => 
            [~TMP_ID] => 
            [DETAIL_PICTURE] => 
            [~DETAIL_PICTURE] => 
            [SOCNET_GROUP_ID] => 
            [~SOCNET_GROUP_ID] => 
            [LIST_PAGE_URL] => /en/catalog/
            [~LIST_PAGE_URL] => /en/catalog/
            [SECTION_PAGE_URL] => /en/catalog/rotatsionnye-lazernye-niveliry/
            [~SECTION_PAGE_URL] => /en/catalog/rotatsionnye-lazernye-niveliry/
            [IBLOCK_TYPE_ID] => catalog
            [~IBLOCK_TYPE_ID] => catalog
            [IBLOCK_CODE] => catalog_en
            [~IBLOCK_CODE] => catalog_en
            [IBLOCK_EXTERNAL_ID] => 
            [~IBLOCK_EXTERNAL_ID] => 
            [EXTERNAL_ID] => 
            [~EXTERNAL_ID] => 
            [IPROPERTY_VALUES] => Array
                (
                )

            [RELATIVE_DEPTH_LEVEL] => 2
            [EDIT_LINK] => 
            [DELETE_LINK] => 
        )

    [4] => Array
        (
            [ID] => 397
            [~ID] => 397
            [TIMESTAMP_X] => 03/05/2019 01:48:02 pm
            [~TIMESTAMP_X] => 03/05/2019 01:48:02 pm
            [MODIFIED_BY] => 5
            [~MODIFIED_BY] => 5
            [DATE_CREATE] => 02/21/2019 11:10:44 am
            [~DATE_CREATE] => 02/21/2019 11:10:44 am
            [CREATED_BY] => 6
            [~CREATED_BY] => 6
            [IBLOCK_ID] => 22
            [~IBLOCK_ID] => 22
            [IBLOCK_SECTION_ID] => 374
            [~IBLOCK_SECTION_ID] => 374
            [ACTIVE] => Y
            [~ACTIVE] => Y
            [GLOBAL_ACTIVE] => Y
            [~GLOBAL_ACTIVE] => Y
            [SORT] => 150
            [~SORT] => 150
            [NAME] => Electronic inclinometers
            [~NAME] => Electronic inclinometers
            [PICTURE] => 
            [~PICTURE] => 
            [LEFT_MARGIN] => 8
            [~LEFT_MARGIN] => 8
            [RIGHT_MARGIN] => 9
            [~RIGHT_MARGIN] => 9
            [DEPTH_LEVEL] => 2
            [~DEPTH_LEVEL] => 2
            [DESCRIPTION] => 
            [~DESCRIPTION] => 
            [DESCRIPTION_TYPE] => text
            [~DESCRIPTION_TYPE] => text
            [SEARCHABLE_CONTENT] => ELECTRONIC INCLINOMETERS

            [~SEARCHABLE_CONTENT] => ELECTRONIC INCLINOMETERS

            [CODE] => lazernye-urovni-elektronnye-urovni-uklonomery
            [~CODE] => lazernye-urovni-elektronnye-urovni-uklonomery
            [XML_ID] => 
            [~XML_ID] => 
            [TMP_ID] => 
            [~TMP_ID] => 
            [DETAIL_PICTURE] => 
            [~DETAIL_PICTURE] => 
            [SOCNET_GROUP_ID] => 
            [~SOCNET_GROUP_ID] => 
            [LIST_PAGE_URL] => /en/catalog/
            [~LIST_PAGE_URL] => /en/catalog/
            [SECTION_PAGE_URL] => /en/catalog/lazernye-urovni-elektronnye-urovni-uklonomery/
            [~SECTION_PAGE_URL] => /en/catalog/lazernye-urovni-elektronnye-urovni-uklonomery/
            [IBLOCK_TYPE_ID] => catalog
            [~IBLOCK_TYPE_ID] => catalog
            [IBLOCK_CODE] => catalog_en
            [~IBLOCK_CODE] => catalog_en
            [IBLOCK_EXTERNAL_ID] => 
            [~IBLOCK_EXTERNAL_ID] => 
            [EXTERNAL_ID] => 
            [~EXTERNAL_ID] => 
            [IPROPERTY_VALUES] => Array
                (
                )

            [RELATIVE_DEPTH_LEVEL] => 2
            [EDIT_LINK] => 
            [DELETE_LINK] => 
        )

    [5] => Array
        (
            [ID] => 400
            [~ID] => 400
            [TIMESTAMP_X] => 03/05/2019 01:47:33 pm
            [~TIMESTAMP_X] => 03/05/2019 01:47:33 pm
            [MODIFIED_BY] => 5
            [~MODIFIED_BY] => 5
            [DATE_CREATE] => 02/21/2019 11:11:02 am
            [~DATE_CREATE] => 02/21/2019 11:11:02 am
            [CREATED_BY] => 6
            [~CREATED_BY] => 6
            [IBLOCK_ID] => 22
            [~IBLOCK_ID] => 22
            [IBLOCK_SECTION_ID] => 374
            [~IBLOCK_SECTION_ID] => 374
            [ACTIVE] => Y
            [~ACTIVE] => Y
            [GLOBAL_ACTIVE] => Y
            [~GLOBAL_ACTIVE] => Y
            [SORT] => 160
            [~SORT] => 160
            [NAME] => Angle meter
            [~NAME] => Angle meter
            [PICTURE] => 
            [~PICTURE] => 
            [LEFT_MARGIN] => 10
            [~LEFT_MARGIN] => 10
            [RIGHT_MARGIN] => 11
            [~RIGHT_MARGIN] => 11
            [DEPTH_LEVEL] => 2
            [~DEPTH_LEVEL] => 2
            [DESCRIPTION] => 
            [~DESCRIPTION] => 
            [DESCRIPTION_TYPE] => text
            [~DESCRIPTION_TYPE] => text
            [SEARCHABLE_CONTENT] => ANGLE METER

            [~SEARCHABLE_CONTENT] => ANGLE METER

            [CODE] => uglomery
            [~CODE] => uglomery
            [XML_ID] => 
            [~XML_ID] => 
            [TMP_ID] => 
            [~TMP_ID] => 
            [DETAIL_PICTURE] => 
            [~DETAIL_PICTURE] => 
            [SOCNET_GROUP_ID] => 
            [~SOCNET_GROUP_ID] => 
            [LIST_PAGE_URL] => /en/catalog/
            [~LIST_PAGE_URL] => /en/catalog/
            [SECTION_PAGE_URL] => /en/catalog/uglomery/
            [~SECTION_PAGE_URL] => /en/catalog/uglomery/
            [IBLOCK_TYPE_ID] => catalog
            [~IBLOCK_TYPE_ID] => catalog
            [IBLOCK_CODE] => catalog_en
            [~IBLOCK_CODE] => catalog_en
            [IBLOCK_EXTERNAL_ID] => 
            [~IBLOCK_EXTERNAL_ID] => 
            [EXTERNAL_ID] => 
            [~EXTERNAL_ID] => 
            [IPROPERTY_VALUES] => Array
                (
                )

            [RELATIVE_DEPTH_LEVEL] => 2
            [EDIT_LINK] => 
            [DELETE_LINK] => 
        )

    [6] => Array
        (
            [ID] => 395
            [~ID] => 395
            [TIMESTAMP_X] => 03/05/2019 01:48:21 pm
            [~TIMESTAMP_X] => 03/05/2019 01:48:21 pm
            [MODIFIED_BY] => 5
            [~MODIFIED_BY] => 5
            [DATE_CREATE] => 02/21/2019 11:10:16 am
            [~DATE_CREATE] => 02/21/2019 11:10:16 am
            [CREATED_BY] => 6
            [~CREATED_BY] => 6
            [IBLOCK_ID] => 22
            [~IBLOCK_ID] => 22
            [IBLOCK_SECTION_ID] => 374
            [~IBLOCK_SECTION_ID] => 374
            [ACTIVE] => Y
            [~ACTIVE] => Y
            [GLOBAL_ACTIVE] => Y
            [~GLOBAL_ACTIVE] => Y
            [SORT] => 170
            [~SORT] => 170
            [NAME] => Accessories
            [~NAME] => Accessories
            [PICTURE] => 
            [~PICTURE] => 
            [LEFT_MARGIN] => 12
            [~LEFT_MARGIN] => 12
            [RIGHT_MARGIN] => 13
            [~RIGHT_MARGIN] => 13
            [DEPTH_LEVEL] => 2
            [~DEPTH_LEVEL] => 2
            [DESCRIPTION] => 
            [~DESCRIPTION] => 
            [DESCRIPTION_TYPE] => text
            [~DESCRIPTION_TYPE] => text
            [SEARCHABLE_CONTENT] => ACCESSORIES

            [~SEARCHABLE_CONTENT] => ACCESSORIES

            [CODE] => aksessuary-dlya-lazernykh-nivelirov-i-dalnomerov
            [~CODE] => aksessuary-dlya-lazernykh-nivelirov-i-dalnomerov
            [XML_ID] => 
            [~XML_ID] => 
            [TMP_ID] => 
            [~TMP_ID] => 
            [DETAIL_PICTURE] => 
            [~DETAIL_PICTURE] => 
            [SOCNET_GROUP_ID] => 
            [~SOCNET_GROUP_ID] => 
            [LIST_PAGE_URL] => /en/catalog/
            [~LIST_PAGE_URL] => /en/catalog/
            [SECTION_PAGE_URL] => /en/catalog/aksessuary-dlya-lazernykh-nivelirov-i-dalnomerov/
            [~SECTION_PAGE_URL] => /en/catalog/aksessuary-dlya-lazernykh-nivelirov-i-dalnomerov/
            [IBLOCK_TYPE_ID] => catalog
            [~IBLOCK_TYPE_ID] => catalog
            [IBLOCK_CODE] => catalog_en
            [~IBLOCK_CODE] => catalog_en
            [IBLOCK_EXTERNAL_ID] => 
            [~IBLOCK_EXTERNAL_ID] => 
            [EXTERNAL_ID] => 
            [~EXTERNAL_ID] => 
            [IPROPERTY_VALUES] => Array
                (
                )

            [RELATIVE_DEPTH_LEVEL] => 2
            [EDIT_LINK] => 
            [DELETE_LINK] => 
        )

    [7] => Array
        (
            [ID] => 376
            [~ID] => 376
            [TIMESTAMP_X] => 12/14/2018 09:36:29 am
            [~TIMESTAMP_X] => 12/14/2018 09:36:29 am
            [MODIFIED_BY] => 6
            [~MODIFIED_BY] => 6
            [DATE_CREATE] => 12/13/2018 07:22:36 pm
            [~DATE_CREATE] => 12/13/2018 07:22:36 pm
            [CREATED_BY] => 6
            [~CREATED_BY] => 6
            [IBLOCK_ID] => 22
            [~IBLOCK_ID] => 22
            [IBLOCK_SECTION_ID] => 
            [~IBLOCK_SECTION_ID] => 
            [ACTIVE] => Y
            [~ACTIVE] => Y
            [GLOBAL_ACTIVE] => Y
            [~GLOBAL_ACTIVE] => Y
            [SORT] => 300
            [~SORT] => 300
            [NAME] => Geodetic instruments
            [~NAME] => Geodetic instruments
            [PICTURE] => 
            [~PICTURE] => 
            [LEFT_MARGIN] => 23
            [~LEFT_MARGIN] => 23
            [RIGHT_MARGIN] => 34
            [~RIGHT_MARGIN] => 34
            [DEPTH_LEVEL] => 1
            [~DEPTH_LEVEL] => 1
            [DESCRIPTION] => 
            [~DESCRIPTION] => 
            [DESCRIPTION_TYPE] => text
            [~DESCRIPTION_TYPE] => text
            [SEARCHABLE_CONTENT] => GEODETIC INSTRUMENTS

            [~SEARCHABLE_CONTENT] => GEODETIC INSTRUMENTS

            [CODE] => 3_geodezicheskie_pribory_
            [~CODE] => 3_geodezicheskie_pribory_
            [XML_ID] => 
            [~XML_ID] => 
            [TMP_ID] => 
            [~TMP_ID] => 
            [DETAIL_PICTURE] => 
            [~DETAIL_PICTURE] => 
            [SOCNET_GROUP_ID] => 
            [~SOCNET_GROUP_ID] => 
            [LIST_PAGE_URL] => /en/catalog/
            [~LIST_PAGE_URL] => /en/catalog/
            [SECTION_PAGE_URL] => /en/catalog/3_geodezicheskie_pribory_/
            [~SECTION_PAGE_URL] => /en/catalog/3_geodezicheskie_pribory_/
            [IBLOCK_TYPE_ID] => catalog
            [~IBLOCK_TYPE_ID] => catalog
            [IBLOCK_CODE] => catalog_en
            [~IBLOCK_CODE] => catalog_en
            [IBLOCK_EXTERNAL_ID] => 
            [~IBLOCK_EXTERNAL_ID] => 
            [EXTERNAL_ID] => 
            [~EXTERNAL_ID] => 
            [IPROPERTY_VALUES] => Array
                (
                )

            [RELATIVE_DEPTH_LEVEL] => 1
            [EDIT_LINK] => 
            [DELETE_LINK] => 
        )

    [8] => Array
        (
            [ID] => 401
            [~ID] => 401
            [TIMESTAMP_X] => 02/21/2019 11:18:23 am
            [~TIMESTAMP_X] => 02/21/2019 11:18:23 am
            [MODIFIED_BY] => 6
            [~MODIFIED_BY] => 6
            [DATE_CREATE] => 02/21/2019 11:17:33 am
            [~DATE_CREATE] => 02/21/2019 11:17:33 am
            [CREATED_BY] => 6
            [~CREATED_BY] => 6
            [IBLOCK_ID] => 22
            [~IBLOCK_ID] => 22
            [IBLOCK_SECTION_ID] => 376
            [~IBLOCK_SECTION_ID] => 376
            [ACTIVE] => Y
            [~ACTIVE] => Y
            [GLOBAL_ACTIVE] => Y
            [~GLOBAL_ACTIVE] => Y
            [SORT] => 150
            [~SORT] => 150
            [NAME] => НИВЕЛИРЫ ОПТИЧЕСКИЕ
            [~NAME] => НИВЕЛИРЫ ОПТИЧЕСКИЕ
            [PICTURE] => 
            [~PICTURE] => 
            [LEFT_MARGIN] => 24
            [~LEFT_MARGIN] => 24
            [RIGHT_MARGIN] => 25
            [~RIGHT_MARGIN] => 25
            [DEPTH_LEVEL] => 2
            [~DEPTH_LEVEL] => 2
            [DESCRIPTION] => 
            [~DESCRIPTION] => 
            [DESCRIPTION_TYPE] => text
            [~DESCRIPTION_TYPE] => text
            [SEARCHABLE_CONTENT] => НИВЕЛИРЫ ОПТИЧЕСКИЕ

            [~SEARCHABLE_CONTENT] => НИВЕЛИРЫ ОПТИЧЕСКИЕ

            [CODE] => niveliry-opticheskie
            [~CODE] => niveliry-opticheskie
            [XML_ID] => 
            [~XML_ID] => 
            [TMP_ID] => 
            [~TMP_ID] => 
            [DETAIL_PICTURE] => 
            [~DETAIL_PICTURE] => 
            [SOCNET_GROUP_ID] => 
            [~SOCNET_GROUP_ID] => 
            [LIST_PAGE_URL] => /en/catalog/
            [~LIST_PAGE_URL] => /en/catalog/
            [SECTION_PAGE_URL] => /en/catalog/niveliry-opticheskie/
            [~SECTION_PAGE_URL] => /en/catalog/niveliry-opticheskie/
            [IBLOCK_TYPE_ID] => catalog
            [~IBLOCK_TYPE_ID] => catalog
            [IBLOCK_CODE] => catalog_en
            [~IBLOCK_CODE] => catalog_en
            [IBLOCK_EXTERNAL_ID] => 
            [~IBLOCK_EXTERNAL_ID] => 
            [EXTERNAL_ID] => 
            [~EXTERNAL_ID] => 
            [IPROPERTY_VALUES] => Array
                (
                )

            [RELATIVE_DEPTH_LEVEL] => 2
            [EDIT_LINK] => 
            [DELETE_LINK] => 
        )

    [9] => Array
        (
            [ID] => 402
            [~ID] => 402
            [TIMESTAMP_X] => 02/21/2019 11:18:23 am
            [~TIMESTAMP_X] => 02/21/2019 11:18:23 am
            [MODIFIED_BY] => 6
            [~MODIFIED_BY] => 6
            [DATE_CREATE] => 02/21/2019 11:17:43 am
            [~DATE_CREATE] => 02/21/2019 11:17:43 am
            [CREATED_BY] => 6
            [~CREATED_BY] => 6
            [IBLOCK_ID] => 22
            [~IBLOCK_ID] => 22
            [IBLOCK_SECTION_ID] => 376
            [~IBLOCK_SECTION_ID] => 376
            [ACTIVE] => Y
            [~ACTIVE] => Y
            [GLOBAL_ACTIVE] => Y
            [~GLOBAL_ACTIVE] => Y
            [SORT] => 200
            [~SORT] => 200
            [NAME] => ТЕОДОЛИТЫ
            [~NAME] => ТЕОДОЛИТЫ
            [PICTURE] => 
            [~PICTURE] => 
            [LEFT_MARGIN] => 26
            [~LEFT_MARGIN] => 26
            [RIGHT_MARGIN] => 27
            [~RIGHT_MARGIN] => 27
            [DEPTH_LEVEL] => 2
            [~DEPTH_LEVEL] => 2
            [DESCRIPTION] => 
            [~DESCRIPTION] => 
            [DESCRIPTION_TYPE] => text
            [~DESCRIPTION_TYPE] => text
            [SEARCHABLE_CONTENT] => ТЕОДОЛИТЫ

            [~SEARCHABLE_CONTENT] => ТЕОДОЛИТЫ

            [CODE] => teodolity
            [~CODE] => teodolity
            [XML_ID] => 
            [~XML_ID] => 
            [TMP_ID] => 
            [~TMP_ID] => 
            [DETAIL_PICTURE] => 
            [~DETAIL_PICTURE] => 
            [SOCNET_GROUP_ID] => 
            [~SOCNET_GROUP_ID] => 
            [LIST_PAGE_URL] => /en/catalog/
            [~LIST_PAGE_URL] => /en/catalog/
            [SECTION_PAGE_URL] => /en/catalog/teodolity/
            [~SECTION_PAGE_URL] => /en/catalog/teodolity/
            [IBLOCK_TYPE_ID] => catalog
            [~IBLOCK_TYPE_ID] => catalog
            [IBLOCK_CODE] => catalog_en
            [~IBLOCK_CODE] => catalog_en
            [IBLOCK_EXTERNAL_ID] => 
            [~IBLOCK_EXTERNAL_ID] => 
            [EXTERNAL_ID] => 
            [~EXTERNAL_ID] => 
            [IPROPERTY_VALUES] => Array
                (
                )

            [RELATIVE_DEPTH_LEVEL] => 2
            [EDIT_LINK] => 
            [DELETE_LINK] => 
        )

    [10] => Array
        (
            [ID] => 403
            [~ID] => 403
            [TIMESTAMP_X] => 02/21/2019 11:18:23 am
            [~TIMESTAMP_X] => 02/21/2019 11:18:23 am
            [MODIFIED_BY] => 6
            [~MODIFIED_BY] => 6
            [DATE_CREATE] => 02/21/2019 11:17:50 am
            [~DATE_CREATE] => 02/21/2019 11:17:50 am
            [CREATED_BY] => 6
            [~CREATED_BY] => 6
            [IBLOCK_ID] => 22
            [~IBLOCK_ID] => 22
            [IBLOCK_SECTION_ID] => 376
            [~IBLOCK_SECTION_ID] => 376
            [ACTIVE] => Y
            [~ACTIVE] => Y
            [GLOBAL_ACTIVE] => Y
            [~GLOBAL_ACTIVE] => Y
            [SORT] => 240
            [~SORT] => 240
            [NAME] =>  НИВЕЛИРНЫЕ РЕЙКИ
            [~NAME] =>  НИВЕЛИРНЫЕ РЕЙКИ
            [PICTURE] => 
            [~PICTURE] => 
            [LEFT_MARGIN] => 28
            [~LEFT_MARGIN] => 28
            [RIGHT_MARGIN] => 29
            [~RIGHT_MARGIN] => 29
            [DEPTH_LEVEL] => 2
            [~DEPTH_LEVEL] => 2
            [DESCRIPTION] => 
            [~DESCRIPTION] => 
            [DESCRIPTION_TYPE] => text
            [~DESCRIPTION_TYPE] => text
            [SEARCHABLE_CONTENT] =>  НИВЕЛИРНЫЕ РЕЙКИ

            [~SEARCHABLE_CONTENT] =>  НИВЕЛИРНЫЕ РЕЙКИ

            [CODE] => nivelirnye-reyki
            [~CODE] => nivelirnye-reyki
            [XML_ID] => 
            [~XML_ID] => 
            [TMP_ID] => 
            [~TMP_ID] => 
            [DETAIL_PICTURE] => 
            [~DETAIL_PICTURE] => 
            [SOCNET_GROUP_ID] => 
            [~SOCNET_GROUP_ID] => 
            [LIST_PAGE_URL] => /en/catalog/
            [~LIST_PAGE_URL] => /en/catalog/
            [SECTION_PAGE_URL] => /en/catalog/nivelirnye-reyki/
            [~SECTION_PAGE_URL] => /en/catalog/nivelirnye-reyki/
            [IBLOCK_TYPE_ID] => catalog
            [~IBLOCK_TYPE_ID] => catalog
            [IBLOCK_CODE] => catalog_en
            [~IBLOCK_CODE] => catalog_en
            [IBLOCK_EXTERNAL_ID] => 
            [~IBLOCK_EXTERNAL_ID] => 
            [EXTERNAL_ID] => 
            [~EXTERNAL_ID] => 
            [IPROPERTY_VALUES] => Array
                (
                )

            [RELATIVE_DEPTH_LEVEL] => 2
            [EDIT_LINK] => 
            [DELETE_LINK] => 
        )

    [11] => Array
        (
            [ID] => 404
            [~ID] => 404
            [TIMESTAMP_X] => 02/21/2019 11:18:23 am
            [~TIMESTAMP_X] => 02/21/2019 11:18:23 am
            [MODIFIED_BY] => 6
            [~MODIFIED_BY] => 6
            [DATE_CREATE] => 02/21/2019 11:17:56 am
            [~DATE_CREATE] => 02/21/2019 11:17:56 am
            [CREATED_BY] => 6
            [~CREATED_BY] => 6
            [IBLOCK_ID] => 22
            [~IBLOCK_ID] => 22
            [IBLOCK_SECTION_ID] => 376
            [~IBLOCK_SECTION_ID] => 376
            [ACTIVE] => Y
            [~ACTIVE] => Y
            [GLOBAL_ACTIVE] => Y
            [~GLOBAL_ACTIVE] => Y
            [SORT] => 300
            [~SORT] => 300
            [NAME] =>  ДОРОЖНЫЕ КОЛЕСА
            [~NAME] =>  ДОРОЖНЫЕ КОЛЕСА
            [PICTURE] => 
            [~PICTURE] => 
            [LEFT_MARGIN] => 30
            [~LEFT_MARGIN] => 30
            [RIGHT_MARGIN] => 31
            [~RIGHT_MARGIN] => 31
            [DEPTH_LEVEL] => 2
            [~DEPTH_LEVEL] => 2
            [DESCRIPTION] => 
            [~DESCRIPTION] => 
            [DESCRIPTION_TYPE] => text
            [~DESCRIPTION_TYPE] => text
            [SEARCHABLE_CONTENT] =>  ДОРОЖНЫЕ КОЛЕСА

            [~SEARCHABLE_CONTENT] =>  ДОРОЖНЫЕ КОЛЕСА

            [CODE] => dorozhnye-kolesa
            [~CODE] => dorozhnye-kolesa
            [XML_ID] => 
            [~XML_ID] => 
            [TMP_ID] => 
            [~TMP_ID] => 
            [DETAIL_PICTURE] => 
            [~DETAIL_PICTURE] => 
            [SOCNET_GROUP_ID] => 
            [~SOCNET_GROUP_ID] => 
            [LIST_PAGE_URL] => /en/catalog/
            [~LIST_PAGE_URL] => /en/catalog/
            [SECTION_PAGE_URL] => /en/catalog/dorozhnye-kolesa/
            [~SECTION_PAGE_URL] => /en/catalog/dorozhnye-kolesa/
            [IBLOCK_TYPE_ID] => catalog
            [~IBLOCK_TYPE_ID] => catalog
            [IBLOCK_CODE] => catalog_en
            [~IBLOCK_CODE] => catalog_en
            [IBLOCK_EXTERNAL_ID] => 
            [~IBLOCK_EXTERNAL_ID] => 
            [EXTERNAL_ID] => 
            [~EXTERNAL_ID] => 
            [IPROPERTY_VALUES] => Array
                (
                )

            [RELATIVE_DEPTH_LEVEL] => 2
            [EDIT_LINK] => 
            [DELETE_LINK] => 
        )

    [12] => Array
        (
            [ID] => 405
            [~ID] => 405
            [TIMESTAMP_X] => 02/21/2019 11:18:23 am
            [~TIMESTAMP_X] => 02/21/2019 11:18:23 am
            [MODIFIED_BY] => 6
            [~MODIFIED_BY] => 6
            [DATE_CREATE] => 02/21/2019 11:18:04 am
            [~DATE_CREATE] => 02/21/2019 11:18:04 am
            [CREATED_BY] => 6
            [~CREATED_BY] => 6
            [IBLOCK_ID] => 22
            [~IBLOCK_ID] => 22
            [IBLOCK_SECTION_ID] => 376
            [~IBLOCK_SECTION_ID] => 376
            [ACTIVE] => Y
            [~ACTIVE] => Y
            [GLOBAL_ACTIVE] => Y
            [~GLOBAL_ACTIVE] => Y
            [SORT] => 320
            [~SORT] => 320
            [NAME] => ШТАТИВЫ, ШТАНГИ, ВЕХИ
            [~NAME] => ШТАТИВЫ, ШТАНГИ, ВЕХИ
            [PICTURE] => 
            [~PICTURE] => 
            [LEFT_MARGIN] => 32
            [~LEFT_MARGIN] => 32
            [RIGHT_MARGIN] => 33
            [~RIGHT_MARGIN] => 33
            [DEPTH_LEVEL] => 2
            [~DEPTH_LEVEL] => 2
            [DESCRIPTION] => 
            [~DESCRIPTION] => 
            [DESCRIPTION_TYPE] => text
            [~DESCRIPTION_TYPE] => text
            [SEARCHABLE_CONTENT] => ШТАТИВЫ, ШТАНГИ, ВЕХИ

            [~SEARCHABLE_CONTENT] => ШТАТИВЫ, ШТАНГИ, ВЕХИ

            [CODE] => shtativy-shtangi-vekhi
            [~CODE] => shtativy-shtangi-vekhi
            [XML_ID] => 
            [~XML_ID] => 
            [TMP_ID] => 
            [~TMP_ID] => 
            [DETAIL_PICTURE] => 
            [~DETAIL_PICTURE] => 
            [SOCNET_GROUP_ID] => 
            [~SOCNET_GROUP_ID] => 
            [LIST_PAGE_URL] => /en/catalog/
            [~LIST_PAGE_URL] => /en/catalog/
            [SECTION_PAGE_URL] => /en/catalog/shtativy-shtangi-vekhi/
            [~SECTION_PAGE_URL] => /en/catalog/shtativy-shtangi-vekhi/
            [IBLOCK_TYPE_ID] => catalog
            [~IBLOCK_TYPE_ID] => catalog
            [IBLOCK_CODE] => catalog_en
            [~IBLOCK_CODE] => catalog_en
            [IBLOCK_EXTERNAL_ID] => 
            [~IBLOCK_EXTERNAL_ID] => 
            [EXTERNAL_ID] => 
            [~EXTERNAL_ID] => 
            [IPROPERTY_VALUES] => Array
                (
                )

            [RELATIVE_DEPTH_LEVEL] => 2
            [EDIT_LINK] => 
            [DELETE_LINK] => 
        )

    [13] => Array
        (
            [ID] => 377
            [~ID] => 377
            [TIMESTAMP_X] => 12/14/2018 09:36:39 am
            [~TIMESTAMP_X] => 12/14/2018 09:36:39 am
            [MODIFIED_BY] => 6
            [~MODIFIED_BY] => 6
            [DATE_CREATE] => 12/13/2018 07:22:49 pm
            [~DATE_CREATE] => 12/13/2018 07:22:49 pm
            [CREATED_BY] => 6
            [~CREATED_BY] => 6
            [IBLOCK_ID] => 22
            [~IBLOCK_ID] => 22
            [IBLOCK_SECTION_ID] => 
            [~IBLOCK_SECTION_ID] => 
            [ACTIVE] => Y
            [~ACTIVE] => Y
            [GLOBAL_ACTIVE] => Y
            [~GLOBAL_ACTIVE] => Y
            [SORT] => 400
            [~SORT] => 400
            [NAME] => Nondestructive testing devices
            [~NAME] => Nondestructive testing devices
            [PICTURE] => 
            [~PICTURE] => 
            [LEFT_MARGIN] => 35
            [~LEFT_MARGIN] => 35
            [RIGHT_MARGIN] => 72
            [~RIGHT_MARGIN] => 72
            [DEPTH_LEVEL] => 1
            [~DEPTH_LEVEL] => 1
            [DESCRIPTION] => 
            [~DESCRIPTION] => 
            [DESCRIPTION_TYPE] => text
            [~DESCRIPTION_TYPE] => text
            [SEARCHABLE_CONTENT] => NONDESTRUCTIVE TESTING DEVICES

            [~SEARCHABLE_CONTENT] => NONDESTRUCTIVE TESTING DEVICES

            [CODE] => 4_pribory_nerazrushayushchego_kontrolya_
            [~CODE] => 4_pribory_nerazrushayushchego_kontrolya_
            [XML_ID] => 
            [~XML_ID] => 
            [TMP_ID] => 
            [~TMP_ID] => 
            [DETAIL_PICTURE] => 
            [~DETAIL_PICTURE] => 
            [SOCNET_GROUP_ID] => 
            [~SOCNET_GROUP_ID] => 
            [LIST_PAGE_URL] => /en/catalog/
            [~LIST_PAGE_URL] => /en/catalog/
            [SECTION_PAGE_URL] => /en/catalog/4_pribory_nerazrushayushchego_kontrolya_/
            [~SECTION_PAGE_URL] => /en/catalog/4_pribory_nerazrushayushchego_kontrolya_/
            [IBLOCK_TYPE_ID] => catalog
            [~IBLOCK_TYPE_ID] => catalog
            [IBLOCK_CODE] => catalog_en
            [~IBLOCK_CODE] => catalog_en
            [IBLOCK_EXTERNAL_ID] => 
            [~IBLOCK_EXTERNAL_ID] => 
            [EXTERNAL_ID] => 
            [~EXTERNAL_ID] => 
            [IPROPERTY_VALUES] => Array
                (
                )

            [RELATIVE_DEPTH_LEVEL] => 1
            [EDIT_LINK] => 
            [DELETE_LINK] => 
        )

    [14] => Array
        (
            [ID] => 406
            [~ID] => 406
            [TIMESTAMP_X] => 02/21/2019 11:25:20 am
            [~TIMESTAMP_X] => 02/21/2019 11:25:20 am
            [MODIFIED_BY] => 6
            [~MODIFIED_BY] => 6
            [DATE_CREATE] => 02/21/2019 11:22:28 am
            [~DATE_CREATE] => 02/21/2019 11:22:28 am
            [CREATED_BY] => 6
            [~CREATED_BY] => 6
            [IBLOCK_ID] => 22
            [~IBLOCK_ID] => 22
            [IBLOCK_SECTION_ID] => 377
            [~IBLOCK_SECTION_ID] => 377
            [ACTIVE] => Y
            [~ACTIVE] => Y
            [GLOBAL_ACTIVE] => Y
            [~GLOBAL_ACTIVE] => Y
            [SORT] => 280
            [~SORT] => 280
            [NAME] =>  АДГЕЗИМЕТРЫ, ТВЕРДОМЕРЫ ПОКРЫТИЙ
            [~NAME] =>  АДГЕЗИМЕТРЫ, ТВЕРДОМЕРЫ ПОКРЫТИЙ
            [PICTURE] => 
            [~PICTURE] => 
            [LEFT_MARGIN] => 36
            [~LEFT_MARGIN] => 36
            [RIGHT_MARGIN] => 37
            [~RIGHT_MARGIN] => 37
            [DEPTH_LEVEL] => 2
            [~DEPTH_LEVEL] => 2
            [DESCRIPTION] => 
            [~DESCRIPTION] => 
            [DESCRIPTION_TYPE] => text
            [~DESCRIPTION_TYPE] => text
            [SEARCHABLE_CONTENT] =>  АДГЕЗИМЕТРЫ, ТВЕРДОМЕРЫ ПОКРЫТИЙ

            [~SEARCHABLE_CONTENT] =>  АДГЕЗИМЕТРЫ, ТВЕРДОМЕРЫ ПОКРЫТИЙ

            [CODE] => adgezimetry-tverdomery-pokrytiy
            [~CODE] => adgezimetry-tverdomery-pokrytiy
            [XML_ID] => 
            [~XML_ID] => 
            [TMP_ID] => 
            [~TMP_ID] => 
            [DETAIL_PICTURE] => 
            [~DETAIL_PICTURE] => 
            [SOCNET_GROUP_ID] => 
            [~SOCNET_GROUP_ID] => 
            [LIST_PAGE_URL] => /en/catalog/
            [~LIST_PAGE_URL] => /en/catalog/
            [SECTION_PAGE_URL] => /en/catalog/adgezimetry-tverdomery-pokrytiy/
            [~SECTION_PAGE_URL] => /en/catalog/adgezimetry-tverdomery-pokrytiy/
            [IBLOCK_TYPE_ID] => catalog
            [~IBLOCK_TYPE_ID] => catalog
            [IBLOCK_CODE] => catalog_en
            [~IBLOCK_CODE] => catalog_en
            [IBLOCK_EXTERNAL_ID] => 
            [~IBLOCK_EXTERNAL_ID] => 
            [EXTERNAL_ID] => 
            [~EXTERNAL_ID] => 
            [IPROPERTY_VALUES] => Array
                (
                )

            [RELATIVE_DEPTH_LEVEL] => 2
            [EDIT_LINK] => 
            [DELETE_LINK] => 
        )

    [15] => Array
        (
            [ID] => 407
            [~ID] => 407
            [TIMESTAMP_X] => 02/21/2019 11:25:20 am
            [~TIMESTAMP_X] => 02/21/2019 11:25:20 am
            [MODIFIED_BY] => 6
            [~MODIFIED_BY] => 6
            [DATE_CREATE] => 02/21/2019 11:22:32 am
            [~DATE_CREATE] => 02/21/2019 11:22:32 am
            [CREATED_BY] => 6
            [~CREATED_BY] => 6
            [IBLOCK_ID] => 22
            [~IBLOCK_ID] => 22
            [IBLOCK_SECTION_ID] => 377
            [~IBLOCK_SECTION_ID] => 377
            [ACTIVE] => Y
            [~ACTIVE] => Y
            [GLOBAL_ACTIVE] => Y
            [~GLOBAL_ACTIVE] => Y
            [SORT] => 290
            [~SORT] => 290
            [NAME] => ВЕСЫ
            [~NAME] => ВЕСЫ
            [PICTURE] => 
            [~PICTURE] => 
            [LEFT_MARGIN] => 38
            [~LEFT_MARGIN] => 38
            [RIGHT_MARGIN] => 39
            [~RIGHT_MARGIN] => 39
            [DEPTH_LEVEL] => 2
            [~DEPTH_LEVEL] => 2
            [DESCRIPTION] => 
            [~DESCRIPTION] => 
            [DESCRIPTION_TYPE] => text
            [~DESCRIPTION_TYPE] => text
            [SEARCHABLE_CONTENT] => ВЕСЫ

            [~SEARCHABLE_CONTENT] => ВЕСЫ

            [CODE] => vesy
            [~CODE] => vesy
            [XML_ID] => 
            [~XML_ID] => 
            [TMP_ID] => 
            [~TMP_ID] => 
            [DETAIL_PICTURE] => 
            [~DETAIL_PICTURE] => 
            [SOCNET_GROUP_ID] => 
            [~SOCNET_GROUP_ID] => 
            [LIST_PAGE_URL] => /en/catalog/
            [~LIST_PAGE_URL] => /en/catalog/
            [SECTION_PAGE_URL] => /en/catalog/vesy/
            [~SECTION_PAGE_URL] => /en/catalog/vesy/
            [IBLOCK_TYPE_ID] => catalog
            [~IBLOCK_TYPE_ID] => catalog
            [IBLOCK_CODE] => catalog_en
            [~IBLOCK_CODE] => catalog_en
            [IBLOCK_EXTERNAL_ID] => 
            [~IBLOCK_EXTERNAL_ID] => 
            [EXTERNAL_ID] => 
            [~EXTERNAL_ID] => 
            [IPROPERTY_VALUES] => Array
                (
                )

            [RELATIVE_DEPTH_LEVEL] => 2
            [EDIT_LINK] => 
            [DELETE_LINK] => 
        )

    [16] => Array
        (
            [ID] => 408
            [~ID] => 408
            [TIMESTAMP_X] => 02/21/2019 11:25:20 am
            [~TIMESTAMP_X] => 02/21/2019 11:25:20 am
            [MODIFIED_BY] => 6
            [~MODIFIED_BY] => 6
            [DATE_CREATE] => 02/21/2019 11:22:40 am
            [~DATE_CREATE] => 02/21/2019 11:22:40 am
            [CREATED_BY] => 6
            [~CREATED_BY] => 6
            [IBLOCK_ID] => 22
            [~IBLOCK_ID] => 22
            [IBLOCK_SECTION_ID] => 377
            [~IBLOCK_SECTION_ID] => 377
            [ACTIVE] => Y
            [~ACTIVE] => Y
            [GLOBAL_ACTIVE] => Y
            [~GLOBAL_ACTIVE] => Y
            [SORT] => 300
            [~SORT] => 300
            [NAME] =>  ВИДЕОСКОПЫ
            [~NAME] =>  ВИДЕОСКОПЫ
            [PICTURE] => 
            [~PICTURE] => 
            [LEFT_MARGIN] => 40
            [~LEFT_MARGIN] => 40
            [RIGHT_MARGIN] => 41
            [~RIGHT_MARGIN] => 41
            [DEPTH_LEVEL] => 2
            [~DEPTH_LEVEL] => 2
            [DESCRIPTION] => 
            [~DESCRIPTION] => 
            [DESCRIPTION_TYPE] => text
            [~DESCRIPTION_TYPE] => text
            [SEARCHABLE_CONTENT] =>  ВИДЕОСКОПЫ

            [~SEARCHABLE_CONTENT] =>  ВИДЕОСКОПЫ

            [CODE] => videoskopy
            [~CODE] => videoskopy
            [XML_ID] => 
            [~XML_ID] => 
            [TMP_ID] => 
            [~TMP_ID] => 
            [DETAIL_PICTURE] => 
            [~DETAIL_PICTURE] => 
            [SOCNET_GROUP_ID] => 
            [~SOCNET_GROUP_ID] => 
            [LIST_PAGE_URL] => /en/catalog/
            [~LIST_PAGE_URL] => /en/catalog/
            [SECTION_PAGE_URL] => /en/catalog/videoskopy/
            [~SECTION_PAGE_URL] => /en/catalog/videoskopy/
            [IBLOCK_TYPE_ID] => catalog
            [~IBLOCK_TYPE_ID] => catalog
            [IBLOCK_CODE] => catalog_en
            [~IBLOCK_CODE] => catalog_en
            [IBLOCK_EXTERNAL_ID] => 
            [~IBLOCK_EXTERNAL_ID] => 
            [EXTERNAL_ID] => 
            [~EXTERNAL_ID] => 
            [IPROPERTY_VALUES] => Array
                (
                )

            [RELATIVE_DEPTH_LEVEL] => 2
            [EDIT_LINK] => 
            [DELETE_LINK] => 
        )

    [17] => Array
        (
            [ID] => 409
            [~ID] => 409
            [TIMESTAMP_X] => 02/21/2019 11:25:20 am
            [~TIMESTAMP_X] => 02/21/2019 11:25:20 am
            [MODIFIED_BY] => 6
            [~MODIFIED_BY] => 6
            [DATE_CREATE] => 02/21/2019 11:22:47 am
            [~DATE_CREATE] => 02/21/2019 11:22:47 am
            [CREATED_BY] => 6
            [~CREATED_BY] => 6
            [IBLOCK_ID] => 22
            [~IBLOCK_ID] => 22
            [IBLOCK_SECTION_ID] => 377
            [~IBLOCK_SECTION_ID] => 377
            [ACTIVE] => Y
            [~ACTIVE] => Y
            [GLOBAL_ACTIVE] => Y
            [~GLOBAL_ACTIVE] => Y
            [SORT] => 310
            [~SORT] => 310
            [NAME] => ДЕФЕКТОСКОПЫ
            [~NAME] => ДЕФЕКТОСКОПЫ
            [PICTURE] => 
            [~PICTURE] => 
            [LEFT_MARGIN] => 42
            [~LEFT_MARGIN] => 42
            [RIGHT_MARGIN] => 43
            [~RIGHT_MARGIN] => 43
            [DEPTH_LEVEL] => 2
            [~DEPTH_LEVEL] => 2
            [DESCRIPTION] => 
            [~DESCRIPTION] => 
            [DESCRIPTION_TYPE] => text
            [~DESCRIPTION_TYPE] => text
            [SEARCHABLE_CONTENT] => ДЕФЕКТОСКОПЫ

            [~SEARCHABLE_CONTENT] => ДЕФЕКТОСКОПЫ

            [CODE] => defektoskopy
            [~CODE] => defektoskopy
            [XML_ID] => 
            [~XML_ID] => 
            [TMP_ID] => 
            [~TMP_ID] => 
            [DETAIL_PICTURE] => 
            [~DETAIL_PICTURE] => 
            [SOCNET_GROUP_ID] => 
            [~SOCNET_GROUP_ID] => 
            [LIST_PAGE_URL] => /en/catalog/
            [~LIST_PAGE_URL] => /en/catalog/
            [SECTION_PAGE_URL] => /en/catalog/defektoskopy/
            [~SECTION_PAGE_URL] => /en/catalog/defektoskopy/
            [IBLOCK_TYPE_ID] => catalog
            [~IBLOCK_TYPE_ID] => catalog
            [IBLOCK_CODE] => catalog_en
            [~IBLOCK_CODE] => catalog_en
            [IBLOCK_EXTERNAL_ID] => 
            [~IBLOCK_EXTERNAL_ID] => 
            [EXTERNAL_ID] => 
            [~EXTERNAL_ID] => 
            [IPROPERTY_VALUES] => Array
                (
                )

            [RELATIVE_DEPTH_LEVEL] => 2
            [EDIT_LINK] => 
            [DELETE_LINK] => 
        )

    [18] => Array
        (
            [ID] => 410
            [~ID] => 410
            [TIMESTAMP_X] => 02/21/2019 11:25:20 am
            [~TIMESTAMP_X] => 02/21/2019 11:25:20 am
            [MODIFIED_BY] => 6
            [~MODIFIED_BY] => 6
            [DATE_CREATE] => 02/21/2019 11:22:57 am
            [~DATE_CREATE] => 02/21/2019 11:22:57 am
            [CREATED_BY] => 6
            [~CREATED_BY] => 6
            [IBLOCK_ID] => 22
            [~IBLOCK_ID] => 22
            [IBLOCK_SECTION_ID] => 377
            [~IBLOCK_SECTION_ID] => 377
            [ACTIVE] => Y
            [~ACTIVE] => Y
            [GLOBAL_ACTIVE] => Y
            [~GLOBAL_ACTIVE] => Y
            [SORT] => 320
            [~SORT] => 320
            [NAME] => ИЗМЕРИТЕЛИ ТЕПЛОПРОВОДНОСТИ
            [~NAME] => ИЗМЕРИТЕЛИ ТЕПЛОПРОВОДНОСТИ
            [PICTURE] => 
            [~PICTURE] => 
            [LEFT_MARGIN] => 44
            [~LEFT_MARGIN] => 44
            [RIGHT_MARGIN] => 45
            [~RIGHT_MARGIN] => 45
            [DEPTH_LEVEL] => 2
            [~DEPTH_LEVEL] => 2
            [DESCRIPTION] => 
            [~DESCRIPTION] => 
            [DESCRIPTION_TYPE] => text
            [~DESCRIPTION_TYPE] => text
            [SEARCHABLE_CONTENT] => ИЗМЕРИТЕЛИ ТЕПЛОПРОВОДНОСТИ

            [~SEARCHABLE_CONTENT] => ИЗМЕРИТЕЛИ ТЕПЛОПРОВОДНОСТИ

            [CODE] => izmeriteli-teploprovodnosti
            [~CODE] => izmeriteli-teploprovodnosti
            [XML_ID] => 
            [~XML_ID] => 
            [TMP_ID] => 
            [~TMP_ID] => 
            [DETAIL_PICTURE] => 
            [~DETAIL_PICTURE] => 
            [SOCNET_GROUP_ID] => 
            [~SOCNET_GROUP_ID] => 
            [LIST_PAGE_URL] => /en/catalog/
            [~LIST_PAGE_URL] => /en/catalog/
            [SECTION_PAGE_URL] => /en/catalog/izmeriteli-teploprovodnosti/
            [~SECTION_PAGE_URL] => /en/catalog/izmeriteli-teploprovodnosti/
            [IBLOCK_TYPE_ID] => catalog
            [~IBLOCK_TYPE_ID] => catalog
            [IBLOCK_CODE] => catalog_en
            [~IBLOCK_CODE] => catalog_en
            [IBLOCK_EXTERNAL_ID] => 
            [~IBLOCK_EXTERNAL_ID] => 
            [EXTERNAL_ID] => 
            [~EXTERNAL_ID] => 
            [IPROPERTY_VALUES] => Array
                (
                )

            [RELATIVE_DEPTH_LEVEL] => 2
            [EDIT_LINK] => 
            [DELETE_LINK] => 
        )

    [19] => Array
        (
            [ID] => 411
            [~ID] => 411
            [TIMESTAMP_X] => 02/21/2019 11:25:20 am
            [~TIMESTAMP_X] => 02/21/2019 11:25:20 am
            [MODIFIED_BY] => 6
            [~MODIFIED_BY] => 6
            [DATE_CREATE] => 02/21/2019 11:23:08 am
            [~DATE_CREATE] => 02/21/2019 11:23:08 am
            [CREATED_BY] => 6
            [~CREATED_BY] => 6
            [IBLOCK_ID] => 22
            [~IBLOCK_ID] => 22
            [IBLOCK_SECTION_ID] => 377
            [~IBLOCK_SECTION_ID] => 377
            [ACTIVE] => Y
            [~ACTIVE] => Y
            [GLOBAL_ACTIVE] => Y
            [~GLOBAL_ACTIVE] => Y
            [SORT] => 330
            [~SORT] => 330
            [NAME] =>  ИЗМЕРИТЕЛИ ВИБРАЦИИ
            [~NAME] =>  ИЗМЕРИТЕЛИ ВИБРАЦИИ
            [PICTURE] => 
            [~PICTURE] => 
            [LEFT_MARGIN] => 46
            [~LEFT_MARGIN] => 46
            [RIGHT_MARGIN] => 47
            [~RIGHT_MARGIN] => 47
            [DEPTH_LEVEL] => 2
            [~DEPTH_LEVEL] => 2
            [DESCRIPTION] => 
            [~DESCRIPTION] => 
            [DESCRIPTION_TYPE] => text
            [~DESCRIPTION_TYPE] => text
            [SEARCHABLE_CONTENT] =>  ИЗМЕРИТЕЛИ ВИБРАЦИИ

            [~SEARCHABLE_CONTENT] =>  ИЗМЕРИТЕЛИ ВИБРАЦИИ

            [CODE] => izmeriteli-vibratsii
            [~CODE] => izmeriteli-vibratsii
            [XML_ID] => 
            [~XML_ID] => 
            [TMP_ID] => 
            [~TMP_ID] => 
            [DETAIL_PICTURE] => 
            [~DETAIL_PICTURE] => 
            [SOCNET_GROUP_ID] => 
            [~SOCNET_GROUP_ID] => 
            [LIST_PAGE_URL] => /en/catalog/
            [~LIST_PAGE_URL] => /en/catalog/
            [SECTION_PAGE_URL] => /en/catalog/izmeriteli-vibratsii/
            [~SECTION_PAGE_URL] => /en/catalog/izmeriteli-vibratsii/
            [IBLOCK_TYPE_ID] => catalog
            [~IBLOCK_TYPE_ID] => catalog
            [IBLOCK_CODE] => catalog_en
            [~IBLOCK_CODE] => catalog_en
            [IBLOCK_EXTERNAL_ID] => 
            [~IBLOCK_EXTERNAL_ID] => 
            [EXTERNAL_ID] => 
            [~EXTERNAL_ID] => 
            [IPROPERTY_VALUES] => Array
                (
                )

            [RELATIVE_DEPTH_LEVEL] => 2
            [EDIT_LINK] => 
            [DELETE_LINK] => 
        )

    [20] => Array
        (
            [ID] => 412
            [~ID] => 412
            [TIMESTAMP_X] => 02/21/2019 11:25:20 am
            [~TIMESTAMP_X] => 02/21/2019 11:25:20 am
            [MODIFIED_BY] => 6
            [~MODIFIED_BY] => 6
            [DATE_CREATE] => 02/21/2019 11:23:15 am
            [~DATE_CREATE] => 02/21/2019 11:23:15 am
            [CREATED_BY] => 6
            [~CREATED_BY] => 6
            [IBLOCK_ID] => 22
            [~IBLOCK_ID] => 22
            [IBLOCK_SECTION_ID] => 377
            [~IBLOCK_SECTION_ID] => 377
            [ACTIVE] => Y
            [~ACTIVE] => Y
            [GLOBAL_ACTIVE] => Y
            [~GLOBAL_ACTIVE] => Y
            [SORT] => 340
            [~SORT] => 340
            [NAME] =>  ИЗМЕРИТЕЛИ ВЛАЖНОСТИ, ВЛАГОМЕРЫ
            [~NAME] =>  ИЗМЕРИТЕЛИ ВЛАЖНОСТИ, ВЛАГОМЕРЫ
            [PICTURE] => 
            [~PICTURE] => 
            [LEFT_MARGIN] => 48
            [~LEFT_MARGIN] => 48
            [RIGHT_MARGIN] => 49
            [~RIGHT_MARGIN] => 49
            [DEPTH_LEVEL] => 2
            [~DEPTH_LEVEL] => 2
            [DESCRIPTION] => 
            [~DESCRIPTION] => 
            [DESCRIPTION_TYPE] => text
            [~DESCRIPTION_TYPE] => text
            [SEARCHABLE_CONTENT] =>  ИЗМЕРИТЕЛИ ВЛАЖНОСТИ, ВЛАГОМЕРЫ

            [~SEARCHABLE_CONTENT] =>  ИЗМЕРИТЕЛИ ВЛАЖНОСТИ, ВЛАГОМЕРЫ

            [CODE] => izmeriteli-vlazhnosti-vlagomery
            [~CODE] => izmeriteli-vlazhnosti-vlagomery
            [XML_ID] => 
            [~XML_ID] => 
            [TMP_ID] => 
            [~TMP_ID] => 
            [DETAIL_PICTURE] => 
            [~DETAIL_PICTURE] => 
            [SOCNET_GROUP_ID] => 
            [~SOCNET_GROUP_ID] => 
            [LIST_PAGE_URL] => /en/catalog/
            [~LIST_PAGE_URL] => /en/catalog/
            [SECTION_PAGE_URL] => /en/catalog/izmeriteli-vlazhnosti-vlagomery/
            [~SECTION_PAGE_URL] => /en/catalog/izmeriteli-vlazhnosti-vlagomery/
            [IBLOCK_TYPE_ID] => catalog
            [~IBLOCK_TYPE_ID] => catalog
            [IBLOCK_CODE] => catalog_en
            [~IBLOCK_CODE] => catalog_en
            [IBLOCK_EXTERNAL_ID] => 
            [~IBLOCK_EXTERNAL_ID] => 
            [EXTERNAL_ID] => 
            [~EXTERNAL_ID] => 
            [IPROPERTY_VALUES] => Array
                (
                )

            [RELATIVE_DEPTH_LEVEL] => 2
            [EDIT_LINK] => 
            [DELETE_LINK] => 
        )

    [21] => Array
        (
            [ID] => 413
            [~ID] => 413
            [TIMESTAMP_X] => 02/21/2019 11:25:20 am
            [~TIMESTAMP_X] => 02/21/2019 11:25:20 am
            [MODIFIED_BY] => 6
            [~MODIFIED_BY] => 6
            [DATE_CREATE] => 02/21/2019 11:23:22 am
            [~DATE_CREATE] => 02/21/2019 11:23:22 am
            [CREATED_BY] => 6
            [~CREATED_BY] => 6
            [IBLOCK_ID] => 22
            [~IBLOCK_ID] => 22
            [IBLOCK_SECTION_ID] => 377
            [~IBLOCK_SECTION_ID] => 377
            [ACTIVE] => Y
            [~ACTIVE] => Y
            [GLOBAL_ACTIVE] => Y
            [~GLOBAL_ACTIVE] => Y
            [SORT] => 350
            [~SORT] => 350
            [NAME] => Измерители морозостойкости и воздухопроницаемости
            [~NAME] => Измерители морозостойкости и воздухопроницаемости
            [PICTURE] => 
            [~PICTURE] => 
            [LEFT_MARGIN] => 50
            [~LEFT_MARGIN] => 50
            [RIGHT_MARGIN] => 51
            [~RIGHT_MARGIN] => 51
            [DEPTH_LEVEL] => 2
            [~DEPTH_LEVEL] => 2
            [DESCRIPTION] => 
            [~DESCRIPTION] => 
            [DESCRIPTION_TYPE] => text
            [~DESCRIPTION_TYPE] => text
            [SEARCHABLE_CONTENT] => Измерители морозостойкости и воздухопроницаемости

            [~SEARCHABLE_CONTENT] => Измерители морозостойкости и воздухопроницаемости

            [CODE] => izmeriteli-morozostoykosti-i-vozdukhopronitsaemosti
            [~CODE] => izmeriteli-morozostoykosti-i-vozdukhopronitsaemosti
            [XML_ID] => 
            [~XML_ID] => 
            [TMP_ID] => 
            [~TMP_ID] => 
            [DETAIL_PICTURE] => 
            [~DETAIL_PICTURE] => 
            [SOCNET_GROUP_ID] => 
            [~SOCNET_GROUP_ID] => 
            [LIST_PAGE_URL] => /en/catalog/
            [~LIST_PAGE_URL] => /en/catalog/
            [SECTION_PAGE_URL] => /en/catalog/izmeriteli-morozostoykosti-i-vozdukhopronitsaemosti/
            [~SECTION_PAGE_URL] => /en/catalog/izmeriteli-morozostoykosti-i-vozdukhopronitsaemosti/
            [IBLOCK_TYPE_ID] => catalog
            [~IBLOCK_TYPE_ID] => catalog
            [IBLOCK_CODE] => catalog_en
            [~IBLOCK_CODE] => catalog_en
            [IBLOCK_EXTERNAL_ID] => 
            [~IBLOCK_EXTERNAL_ID] => 
            [EXTERNAL_ID] => 
            [~EXTERNAL_ID] => 
            [IPROPERTY_VALUES] => Array
                (
                )

            [RELATIVE_DEPTH_LEVEL] => 2
            [EDIT_LINK] => 
            [DELETE_LINK] => 
        )

    [22] => Array
        (
            [ID] => 414
            [~ID] => 414
            [TIMESTAMP_X] => 02/21/2019 11:25:20 am
            [~TIMESTAMP_X] => 02/21/2019 11:25:20 am
            [MODIFIED_BY] => 6
            [~MODIFIED_BY] => 6
            [DATE_CREATE] => 02/21/2019 11:23:30 am
            [~DATE_CREATE] => 02/21/2019 11:23:30 am
            [CREATED_BY] => 6
            [~CREATED_BY] => 6
            [IBLOCK_ID] => 22
            [~IBLOCK_ID] => 22
            [IBLOCK_SECTION_ID] => 377
            [~IBLOCK_SECTION_ID] => 377
            [ACTIVE] => Y
            [~ACTIVE] => Y
            [GLOBAL_ACTIVE] => Y
            [~GLOBAL_ACTIVE] => Y
            [SORT] => 360
            [~SORT] => 360
            [NAME] =>  ИЗМЕРИТЕЛИ ПРОЧНОСТИ БЕТОНА
            [~NAME] =>  ИЗМЕРИТЕЛИ ПРОЧНОСТИ БЕТОНА
            [PICTURE] => 
            [~PICTURE] => 
            [LEFT_MARGIN] => 52
            [~LEFT_MARGIN] => 52
            [RIGHT_MARGIN] => 53
            [~RIGHT_MARGIN] => 53
            [DEPTH_LEVEL] => 2
            [~DEPTH_LEVEL] => 2
            [DESCRIPTION] => 
            [~DESCRIPTION] => 
            [DESCRIPTION_TYPE] => text
            [~DESCRIPTION_TYPE] => text
            [SEARCHABLE_CONTENT] =>  ИЗМЕРИТЕЛИ ПРОЧНОСТИ БЕТОНА

            [~SEARCHABLE_CONTENT] =>  ИЗМЕРИТЕЛИ ПРОЧНОСТИ БЕТОНА

            [CODE] => izmeriteli-prochnosti-betona
            [~CODE] => izmeriteli-prochnosti-betona
            [XML_ID] => 
            [~XML_ID] => 
            [TMP_ID] => 
            [~TMP_ID] => 
            [DETAIL_PICTURE] => 
            [~DETAIL_PICTURE] => 
            [SOCNET_GROUP_ID] => 
            [~SOCNET_GROUP_ID] => 
            [LIST_PAGE_URL] => /en/catalog/
            [~LIST_PAGE_URL] => /en/catalog/
            [SECTION_PAGE_URL] => /en/catalog/izmeriteli-prochnosti-betona/
            [~SECTION_PAGE_URL] => /en/catalog/izmeriteli-prochnosti-betona/
            [IBLOCK_TYPE_ID] => catalog
            [~IBLOCK_TYPE_ID] => catalog
            [IBLOCK_CODE] => catalog_en
            [~IBLOCK_CODE] => catalog_en
            [IBLOCK_EXTERNAL_ID] => 
            [~IBLOCK_EXTERNAL_ID] => 
            [EXTERNAL_ID] => 
            [~EXTERNAL_ID] => 
            [IPROPERTY_VALUES] => Array
                (
                )

            [RELATIVE_DEPTH_LEVEL] => 2
            [EDIT_LINK] => 
            [DELETE_LINK] => 
        )

    [23] => Array
        (
            [ID] => 415
            [~ID] => 415
            [TIMESTAMP_X] => 02/21/2019 11:25:20 am
            [~TIMESTAMP_X] => 02/21/2019 11:25:20 am
            [MODIFIED_BY] => 6
            [~MODIFIED_BY] => 6
            [DATE_CREATE] => 02/21/2019 11:23:38 am
            [~DATE_CREATE] => 02/21/2019 11:23:38 am
            [CREATED_BY] => 6
            [~CREATED_BY] => 6
            [IBLOCK_ID] => 22
            [~IBLOCK_ID] => 22
            [IBLOCK_SECTION_ID] => 377
            [~IBLOCK_SECTION_ID] => 377
            [ACTIVE] => Y
            [~ACTIVE] => Y
            [GLOBAL_ACTIVE] => Y
            [~GLOBAL_ACTIVE] => Y
            [SORT] => 370
            [~SORT] => 370
            [NAME] =>  КОНТРОЛЬ ПАРАМЕТРОВ ГАЗОВ
            [~NAME] =>  КОНТРОЛЬ ПАРАМЕТРОВ ГАЗОВ
            [PICTURE] => 
            [~PICTURE] => 
            [LEFT_MARGIN] => 54
            [~LEFT_MARGIN] => 54
            [RIGHT_MARGIN] => 55
            [~RIGHT_MARGIN] => 55
            [DEPTH_LEVEL] => 2
            [~DEPTH_LEVEL] => 2
            [DESCRIPTION] => 
            [~DESCRIPTION] => 
            [DESCRIPTION_TYPE] => text
            [~DESCRIPTION_TYPE] => text
            [SEARCHABLE_CONTENT] =>  КОНТРОЛЬ ПАРАМЕТРОВ ГАЗОВ

            [~SEARCHABLE_CONTENT] =>  КОНТРОЛЬ ПАРАМЕТРОВ ГАЗОВ

            [CODE] => kontrol-parametrov-gazov
            [~CODE] => kontrol-parametrov-gazov
            [XML_ID] => 
            [~XML_ID] => 
            [TMP_ID] => 
            [~TMP_ID] => 
            [DETAIL_PICTURE] => 
            [~DETAIL_PICTURE] => 
            [SOCNET_GROUP_ID] => 
            [~SOCNET_GROUP_ID] => 
            [LIST_PAGE_URL] => /en/catalog/
            [~LIST_PAGE_URL] => /en/catalog/
            [SECTION_PAGE_URL] => /en/catalog/kontrol-parametrov-gazov/
            [~SECTION_PAGE_URL] => /en/catalog/kontrol-parametrov-gazov/
            [IBLOCK_TYPE_ID] => catalog
            [~IBLOCK_TYPE_ID] => catalog
            [IBLOCK_CODE] => catalog_en
            [~IBLOCK_CODE] => catalog_en
            [IBLOCK_EXTERNAL_ID] => 
            [~IBLOCK_EXTERNAL_ID] => 
            [EXTERNAL_ID] => 
            [~EXTERNAL_ID] => 
            [IPROPERTY_VALUES] => Array
                (
                )

            [RELATIVE_DEPTH_LEVEL] => 2
            [EDIT_LINK] => 
            [DELETE_LINK] => 
        )

    [24] => Array
        (
            [ID] => 416
            [~ID] => 416
            [TIMESTAMP_X] => 02/21/2019 11:25:20 am
            [~TIMESTAMP_X] => 02/21/2019 11:25:20 am
            [MODIFIED_BY] => 6
            [~MODIFIED_BY] => 6
            [DATE_CREATE] => 02/21/2019 11:23:47 am
            [~DATE_CREATE] => 02/21/2019 11:23:47 am
            [CREATED_BY] => 6
            [~CREATED_BY] => 6
            [IBLOCK_ID] => 22
            [~IBLOCK_ID] => 22
            [IBLOCK_SECTION_ID] => 377
            [~IBLOCK_SECTION_ID] => 377
            [ACTIVE] => Y
            [~ACTIVE] => Y
            [GLOBAL_ACTIVE] => Y
            [~GLOBAL_ACTIVE] => Y
            [SORT] => 380
            [~SORT] => 380
            [NAME] =>  МЕТАЛЛОДЕТЕКТОРЫ / КОНТРОЛЬ АРМАТУРЫ В БЕТОНЕ
            [~NAME] =>  МЕТАЛЛОДЕТЕКТОРЫ / КОНТРОЛЬ АРМАТУРЫ В БЕТОНЕ
            [PICTURE] => 
            [~PICTURE] => 
            [LEFT_MARGIN] => 56
            [~LEFT_MARGIN] => 56
            [RIGHT_MARGIN] => 57
            [~RIGHT_MARGIN] => 57
            [DEPTH_LEVEL] => 2
            [~DEPTH_LEVEL] => 2
            [DESCRIPTION] => 
            [~DESCRIPTION] => 
            [DESCRIPTION_TYPE] => text
            [~DESCRIPTION_TYPE] => text
            [SEARCHABLE_CONTENT] =>  МЕТАЛЛОДЕТЕКТОРЫ / КОНТРОЛЬ АРМАТУРЫ В БЕТОНЕ

            [~SEARCHABLE_CONTENT] =>  МЕТАЛЛОДЕТЕКТОРЫ / КОНТРОЛЬ АРМАТУРЫ В БЕТОНЕ

            [CODE] => metallodetektory-kontrol-armatury-v-betone
            [~CODE] => metallodetektory-kontrol-armatury-v-betone
            [XML_ID] => 
            [~XML_ID] => 
            [TMP_ID] => 
            [~TMP_ID] => 
            [DETAIL_PICTURE] => 
            [~DETAIL_PICTURE] => 
            [SOCNET_GROUP_ID] => 
            [~SOCNET_GROUP_ID] => 
            [LIST_PAGE_URL] => /en/catalog/
            [~LIST_PAGE_URL] => /en/catalog/
            [SECTION_PAGE_URL] => /en/catalog/metallodetektory-kontrol-armatury-v-betone/
            [~SECTION_PAGE_URL] => /en/catalog/metallodetektory-kontrol-armatury-v-betone/
            [IBLOCK_TYPE_ID] => catalog
            [~IBLOCK_TYPE_ID] => catalog
            [IBLOCK_CODE] => catalog_en
            [~IBLOCK_CODE] => catalog_en
            [IBLOCK_EXTERNAL_ID] => 
            [~IBLOCK_EXTERNAL_ID] => 
            [EXTERNAL_ID] => 
            [~EXTERNAL_ID] => 
            [IPROPERTY_VALUES] => Array
                (
                )

            [RELATIVE_DEPTH_LEVEL] => 2
            [EDIT_LINK] => 
            [DELETE_LINK] => 
        )

    [25] => Array
        (
            [ID] => 417
            [~ID] => 417
            [TIMESTAMP_X] => 02/21/2019 11:25:20 am
            [~TIMESTAMP_X] => 02/21/2019 11:25:20 am
            [MODIFIED_BY] => 6
            [~MODIFIED_BY] => 6
            [DATE_CREATE] => 02/21/2019 11:23:55 am
            [~DATE_CREATE] => 02/21/2019 11:23:55 am
            [CREATED_BY] => 6
            [~CREATED_BY] => 6
            [IBLOCK_ID] => 22
            [~IBLOCK_ID] => 22
            [IBLOCK_SECTION_ID] => 377
            [~IBLOCK_SECTION_ID] => 377
            [ACTIVE] => Y
            [~ACTIVE] => Y
            [GLOBAL_ACTIVE] => Y
            [~GLOBAL_ACTIVE] => Y
            [SORT] => 390
            [~SORT] => 390
            [NAME] => ОБОРУДОВАНИЕ ДЛЯ ДОРОЖНЫХ РАБОТ. КОНТРОЛЬ ГРУНТОВ
            [~NAME] => ОБОРУДОВАНИЕ ДЛЯ ДОРОЖНЫХ РАБОТ. КОНТРОЛЬ ГРУНТОВ
            [PICTURE] => 
            [~PICTURE] => 
            [LEFT_MARGIN] => 58
            [~LEFT_MARGIN] => 58
            [RIGHT_MARGIN] => 59
            [~RIGHT_MARGIN] => 59
            [DEPTH_LEVEL] => 2
            [~DEPTH_LEVEL] => 2
            [DESCRIPTION] => 
            [~DESCRIPTION] => 
            [DESCRIPTION_TYPE] => text
            [~DESCRIPTION_TYPE] => text
            [SEARCHABLE_CONTENT] => ОБОРУДОВАНИЕ ДЛЯ ДОРОЖНЫХ РАБОТ. КОНТРОЛЬ ГРУНТОВ

            [~SEARCHABLE_CONTENT] => ОБОРУДОВАНИЕ ДЛЯ ДОРОЖНЫХ РАБОТ. КОНТРОЛЬ ГРУНТОВ

            [CODE] => oborudovanie-dlya-dorozhnykh-rabot-kontrol-gruntov
            [~CODE] => oborudovanie-dlya-dorozhnykh-rabot-kontrol-gruntov
            [XML_ID] => 
            [~XML_ID] => 
            [TMP_ID] => 
            [~TMP_ID] => 
            [DETAIL_PICTURE] => 
            [~DETAIL_PICTURE] => 
            [SOCNET_GROUP_ID] => 
            [~SOCNET_GROUP_ID] => 
            [LIST_PAGE_URL] => /en/catalog/
            [~LIST_PAGE_URL] => /en/catalog/
            [SECTION_PAGE_URL] => /en/catalog/oborudovanie-dlya-dorozhnykh-rabot-kontrol-gruntov/
            [~SECTION_PAGE_URL] => /en/catalog/oborudovanie-dlya-dorozhnykh-rabot-kontrol-gruntov/
            [IBLOCK_TYPE_ID] => catalog
            [~IBLOCK_TYPE_ID] => catalog
            [IBLOCK_CODE] => catalog_en
            [~IBLOCK_CODE] => catalog_en
            [IBLOCK_EXTERNAL_ID] => 
            [~IBLOCK_EXTERNAL_ID] => 
            [EXTERNAL_ID] => 
            [~EXTERNAL_ID] => 
            [IPROPERTY_VALUES] => Array
                (
                )

            [RELATIVE_DEPTH_LEVEL] => 2
            [EDIT_LINK] => 
            [DELETE_LINK] => 
        )

    [26] => Array
        (
            [ID] => 418
            [~ID] => 418
            [TIMESTAMP_X] => 02/21/2019 11:25:20 am
            [~TIMESTAMP_X] => 02/21/2019 11:25:20 am
            [MODIFIED_BY] => 6
            [~MODIFIED_BY] => 6
            [DATE_CREATE] => 02/21/2019 11:24:05 am
            [~DATE_CREATE] => 02/21/2019 11:24:05 am
            [CREATED_BY] => 6
            [~CREATED_BY] => 6
            [IBLOCK_ID] => 22
            [~IBLOCK_ID] => 22
            [IBLOCK_SECTION_ID] => 377
            [~IBLOCK_SECTION_ID] => 377
            [ACTIVE] => Y
            [~ACTIVE] => Y
            [GLOBAL_ACTIVE] => Y
            [~GLOBAL_ACTIVE] => Y
            [SORT] => 400
            [~SORT] => 400
            [NAME] =>  ПИРОМЕТРЫ, ИК-ТЕРМОМЕТРЫ
            [~NAME] =>  ПИРОМЕТРЫ, ИК-ТЕРМОМЕТРЫ
            [PICTURE] => 
            [~PICTURE] => 
            [LEFT_MARGIN] => 60
            [~LEFT_MARGIN] => 60
            [RIGHT_MARGIN] => 61
            [~RIGHT_MARGIN] => 61
            [DEPTH_LEVEL] => 2
            [~DEPTH_LEVEL] => 2
            [DESCRIPTION] => 
            [~DESCRIPTION] => 
            [DESCRIPTION_TYPE] => text
            [~DESCRIPTION_TYPE] => text
            [SEARCHABLE_CONTENT] =>  ПИРОМЕТРЫ, ИК-ТЕРМОМЕТРЫ

            [~SEARCHABLE_CONTENT] =>  ПИРОМЕТРЫ, ИК-ТЕРМОМЕТРЫ

            [CODE] => pirometry-ik-termometry
            [~CODE] => pirometry-ik-termometry
            [XML_ID] => 
            [~XML_ID] => 
            [TMP_ID] => 
            [~TMP_ID] => 
            [DETAIL_PICTURE] => 
            [~DETAIL_PICTURE] => 
            [SOCNET_GROUP_ID] => 
            [~SOCNET_GROUP_ID] => 
            [LIST_PAGE_URL] => /en/catalog/
            [~LIST_PAGE_URL] => /en/catalog/
            [SECTION_PAGE_URL] => /en/catalog/pirometry-ik-termometry/
            [~SECTION_PAGE_URL] => /en/catalog/pirometry-ik-termometry/
            [IBLOCK_TYPE_ID] => catalog
            [~IBLOCK_TYPE_ID] => catalog
            [IBLOCK_CODE] => catalog_en
            [~IBLOCK_CODE] => catalog_en
            [IBLOCK_EXTERNAL_ID] => 
            [~IBLOCK_EXTERNAL_ID] => 
            [EXTERNAL_ID] => 
            [~EXTERNAL_ID] => 
            [IPROPERTY_VALUES] => Array
                (
                )

            [RELATIVE_DEPTH_LEVEL] => 2
            [EDIT_LINK] => 
            [DELETE_LINK] => 
        )

    [27] => Array
        (
            [ID] => 419
            [~ID] => 419
            [TIMESTAMP_X] => 02/21/2019 11:25:20 am
            [~TIMESTAMP_X] => 02/21/2019 11:25:20 am
            [MODIFIED_BY] => 6
            [~MODIFIED_BY] => 6
            [DATE_CREATE] => 02/21/2019 11:24:12 am
            [~DATE_CREATE] => 02/21/2019 11:24:12 am
            [CREATED_BY] => 6
            [~CREATED_BY] => 6
            [IBLOCK_ID] => 22
            [~IBLOCK_ID] => 22
            [IBLOCK_SECTION_ID] => 377
            [~IBLOCK_SECTION_ID] => 377
            [ACTIVE] => Y
            [~ACTIVE] => Y
            [GLOBAL_ACTIVE] => Y
            [~GLOBAL_ACTIVE] => Y
            [SORT] => 410
            [~SORT] => 410
            [NAME] =>  ПРОЧИЕ ПРИБОРЫ
            [~NAME] =>  ПРОЧИЕ ПРИБОРЫ
            [PICTURE] => 
            [~PICTURE] => 
            [LEFT_MARGIN] => 62
            [~LEFT_MARGIN] => 62
            [RIGHT_MARGIN] => 63
            [~RIGHT_MARGIN] => 63
            [DEPTH_LEVEL] => 2
            [~DEPTH_LEVEL] => 2
            [DESCRIPTION] => 
            [~DESCRIPTION] => 
            [DESCRIPTION_TYPE] => text
            [~DESCRIPTION_TYPE] => text
            [SEARCHABLE_CONTENT] =>  ПРОЧИЕ ПРИБОРЫ

            [~SEARCHABLE_CONTENT] =>  ПРОЧИЕ ПРИБОРЫ

            [CODE] => prochie-pribory
            [~CODE] => prochie-pribory
            [XML_ID] => 
            [~XML_ID] => 
            [TMP_ID] => 
            [~TMP_ID] => 
            [DETAIL_PICTURE] => 
            [~DETAIL_PICTURE] => 
            [SOCNET_GROUP_ID] => 
            [~SOCNET_GROUP_ID] => 
            [LIST_PAGE_URL] => /en/catalog/
            [~LIST_PAGE_URL] => /en/catalog/
            [SECTION_PAGE_URL] => /en/catalog/prochie-pribory/
            [~SECTION_PAGE_URL] => /en/catalog/prochie-pribory/
            [IBLOCK_TYPE_ID] => catalog
            [~IBLOCK_TYPE_ID] => catalog
            [IBLOCK_CODE] => catalog_en
            [~IBLOCK_CODE] => catalog_en
            [IBLOCK_EXTERNAL_ID] => 
            [~IBLOCK_EXTERNAL_ID] => 
            [EXTERNAL_ID] => 
            [~EXTERNAL_ID] => 
            [IPROPERTY_VALUES] => Array
                (
                )

            [RELATIVE_DEPTH_LEVEL] => 2
            [EDIT_LINK] => 
            [DELETE_LINK] => 
        )

    [28] => Array
        (
            [ID] => 420
            [~ID] => 420
            [TIMESTAMP_X] => 02/21/2019 11:25:20 am
            [~TIMESTAMP_X] => 02/21/2019 11:25:20 am
            [MODIFIED_BY] => 6
            [~MODIFIED_BY] => 6
            [DATE_CREATE] => 02/21/2019 11:24:18 am
            [~DATE_CREATE] => 02/21/2019 11:24:18 am
            [CREATED_BY] => 6
            [~CREATED_BY] => 6
            [IBLOCK_ID] => 22
            [~IBLOCK_ID] => 22
            [IBLOCK_SECTION_ID] => 377
            [~IBLOCK_SECTION_ID] => 377
            [ACTIVE] => Y
            [~ACTIVE] => Y
            [GLOBAL_ACTIVE] => Y
            [~GLOBAL_ACTIVE] => Y
            [SORT] => 420
            [~SORT] => 420
            [NAME] => ТЕПЛОВИЗОРЫ
            [~NAME] => ТЕПЛОВИЗОРЫ
            [PICTURE] => 
            [~PICTURE] => 
            [LEFT_MARGIN] => 64
            [~LEFT_MARGIN] => 64
            [RIGHT_MARGIN] => 65
            [~RIGHT_MARGIN] => 65
            [DEPTH_LEVEL] => 2
            [~DEPTH_LEVEL] => 2
            [DESCRIPTION] => 
            [~DESCRIPTION] => 
            [DESCRIPTION_TYPE] => text
            [~DESCRIPTION_TYPE] => text
            [SEARCHABLE_CONTENT] => ТЕПЛОВИЗОРЫ

            [~SEARCHABLE_CONTENT] => ТЕПЛОВИЗОРЫ

            [CODE] => teplovizory
            [~CODE] => teplovizory
            [XML_ID] => 
            [~XML_ID] => 
            [TMP_ID] => 
            [~TMP_ID] => 
            [DETAIL_PICTURE] => 
            [~DETAIL_PICTURE] => 
            [SOCNET_GROUP_ID] => 
            [~SOCNET_GROUP_ID] => 
            [LIST_PAGE_URL] => /en/catalog/
            [~LIST_PAGE_URL] => /en/catalog/
            [SECTION_PAGE_URL] => /en/catalog/teplovizory/
            [~SECTION_PAGE_URL] => /en/catalog/teplovizory/
            [IBLOCK_TYPE_ID] => catalog
            [~IBLOCK_TYPE_ID] => catalog
            [IBLOCK_CODE] => catalog_en
            [~IBLOCK_CODE] => catalog_en
            [IBLOCK_EXTERNAL_ID] => 
            [~IBLOCK_EXTERNAL_ID] => 
            [EXTERNAL_ID] => 
            [~EXTERNAL_ID] => 
            [IPROPERTY_VALUES] => Array
                (
                )

            [RELATIVE_DEPTH_LEVEL] => 2
            [EDIT_LINK] => 
            [DELETE_LINK] => 
        )

    [29] => Array
        (
            [ID] => 421
            [~ID] => 421
            [TIMESTAMP_X] => 02/21/2019 11:25:20 am
            [~TIMESTAMP_X] => 02/21/2019 11:25:20 am
            [MODIFIED_BY] => 6
            [~MODIFIED_BY] => 6
            [DATE_CREATE] => 02/21/2019 11:24:27 am
            [~DATE_CREATE] => 02/21/2019 11:24:27 am
            [CREATED_BY] => 6
            [~CREATED_BY] => 6
            [IBLOCK_ID] => 22
            [~IBLOCK_ID] => 22
            [IBLOCK_SECTION_ID] => 377
            [~IBLOCK_SECTION_ID] => 377
            [ACTIVE] => Y
            [~ACTIVE] => Y
            [GLOBAL_ACTIVE] => Y
            [~GLOBAL_ACTIVE] => Y
            [SORT] => 430
            [~SORT] => 430
            [NAME] => ТЕРМОМЕТРЫ, ТЕРМОГИГРОМЕТРЫ
            [~NAME] => ТЕРМОМЕТРЫ, ТЕРМОГИГРОМЕТРЫ
            [PICTURE] => 
            [~PICTURE] => 
            [LEFT_MARGIN] => 66
            [~LEFT_MARGIN] => 66
            [RIGHT_MARGIN] => 67
            [~RIGHT_MARGIN] => 67
            [DEPTH_LEVEL] => 2
            [~DEPTH_LEVEL] => 2
            [DESCRIPTION] => 
            [~DESCRIPTION] => 
            [DESCRIPTION_TYPE] => text
            [~DESCRIPTION_TYPE] => text
            [SEARCHABLE_CONTENT] => ТЕРМОМЕТРЫ, ТЕРМОГИГРОМЕТРЫ

            [~SEARCHABLE_CONTENT] => ТЕРМОМЕТРЫ, ТЕРМОГИГРОМЕТРЫ

            [CODE] => termometry-termogigrometry
            [~CODE] => termometry-termogigrometry
            [XML_ID] => 
            [~XML_ID] => 
            [TMP_ID] => 
            [~TMP_ID] => 
            [DETAIL_PICTURE] => 
            [~DETAIL_PICTURE] => 
            [SOCNET_GROUP_ID] => 
            [~SOCNET_GROUP_ID] => 
            [LIST_PAGE_URL] => /en/catalog/
            [~LIST_PAGE_URL] => /en/catalog/
            [SECTION_PAGE_URL] => /en/catalog/termometry-termogigrometry/
            [~SECTION_PAGE_URL] => /en/catalog/termometry-termogigrometry/
            [IBLOCK_TYPE_ID] => catalog
            [~IBLOCK_TYPE_ID] => catalog
            [IBLOCK_CODE] => catalog_en
            [~IBLOCK_CODE] => catalog_en
            [IBLOCK_EXTERNAL_ID] => 
            [~IBLOCK_EXTERNAL_ID] => 
            [EXTERNAL_ID] => 
            [~EXTERNAL_ID] => 
            [IPROPERTY_VALUES] => Array
                (
                )

            [RELATIVE_DEPTH_LEVEL] => 2
            [EDIT_LINK] => 
            [DELETE_LINK] => 
        )

    [30] => Array
        (
            [ID] => 422
            [~ID] => 422
            [TIMESTAMP_X] => 02/21/2019 11:25:20 am
            [~TIMESTAMP_X] => 02/21/2019 11:25:20 am
            [MODIFIED_BY] => 6
            [~MODIFIED_BY] => 6
            [DATE_CREATE] => 02/21/2019 11:24:33 am
            [~DATE_CREATE] => 02/21/2019 11:24:33 am
            [CREATED_BY] => 6
            [~CREATED_BY] => 6
            [IBLOCK_ID] => 22
            [~IBLOCK_ID] => 22
            [IBLOCK_SECTION_ID] => 377
            [~IBLOCK_SECTION_ID] => 377
            [ACTIVE] => Y
            [~ACTIVE] => Y
            [GLOBAL_ACTIVE] => Y
            [~GLOBAL_ACTIVE] => Y
            [SORT] => 440
            [~SORT] => 440
            [NAME] =>  ТОЛЩИНОМЕРЫ ДЛЯ МЕТАЛЛОВ И ПЛАСТИКОВ
            [~NAME] =>  ТОЛЩИНОМЕРЫ ДЛЯ МЕТАЛЛОВ И ПЛАСТИКОВ
            [PICTURE] => 
            [~PICTURE] => 
            [LEFT_MARGIN] => 68
            [~LEFT_MARGIN] => 68
            [RIGHT_MARGIN] => 69
            [~RIGHT_MARGIN] => 69
            [DEPTH_LEVEL] => 2
            [~DEPTH_LEVEL] => 2
            [DESCRIPTION] => 
            [~DESCRIPTION] => 
            [DESCRIPTION_TYPE] => text
            [~DESCRIPTION_TYPE] => text
            [SEARCHABLE_CONTENT] =>  ТОЛЩИНОМЕРЫ ДЛЯ МЕТАЛЛОВ И ПЛАСТИКОВ

            [~SEARCHABLE_CONTENT] =>  ТОЛЩИНОМЕРЫ ДЛЯ МЕТАЛЛОВ И ПЛАСТИКОВ

            [CODE] => tolshchinomery-dlya-metallov-i-plastikov
            [~CODE] => tolshchinomery-dlya-metallov-i-plastikov
            [XML_ID] => 
            [~XML_ID] => 
            [TMP_ID] => 
            [~TMP_ID] => 
            [DETAIL_PICTURE] => 
            [~DETAIL_PICTURE] => 
            [SOCNET_GROUP_ID] => 
            [~SOCNET_GROUP_ID] => 
            [LIST_PAGE_URL] => /en/catalog/
            [~LIST_PAGE_URL] => /en/catalog/
            [SECTION_PAGE_URL] => /en/catalog/tolshchinomery-dlya-metallov-i-plastikov/
            [~SECTION_PAGE_URL] => /en/catalog/tolshchinomery-dlya-metallov-i-plastikov/
            [IBLOCK_TYPE_ID] => catalog
            [~IBLOCK_TYPE_ID] => catalog
            [IBLOCK_CODE] => catalog_en
            [~IBLOCK_CODE] => catalog_en
            [IBLOCK_EXTERNAL_ID] => 
            [~IBLOCK_EXTERNAL_ID] => 
            [EXTERNAL_ID] => 
            [~EXTERNAL_ID] => 
            [IPROPERTY_VALUES] => Array
                (
                )

            [RELATIVE_DEPTH_LEVEL] => 2
            [EDIT_LINK] => 
            [DELETE_LINK] => 
        )

    [31] => Array
        (
            [ID] => 423
            [~ID] => 423
            [TIMESTAMP_X] => 02/21/2019 11:25:20 am
            [~TIMESTAMP_X] => 02/21/2019 11:25:20 am
            [MODIFIED_BY] => 6
            [~MODIFIED_BY] => 6
            [DATE_CREATE] => 02/21/2019 11:24:41 am
            [~DATE_CREATE] => 02/21/2019 11:24:41 am
            [CREATED_BY] => 6
            [~CREATED_BY] => 6
            [IBLOCK_ID] => 22
            [~IBLOCK_ID] => 22
            [IBLOCK_SECTION_ID] => 377
            [~IBLOCK_SECTION_ID] => 377
            [ACTIVE] => Y
            [~ACTIVE] => Y
            [GLOBAL_ACTIVE] => Y
            [~GLOBAL_ACTIVE] => Y
            [SORT] => 450
            [~SORT] => 450
            [NAME] =>  ТОЛЩИНОМЕРЫ ЛАКОКРАСОЧНЫХ И ГАЛЬВАНИЧЕСКИХ ПОКРЫТИЙ
            [~NAME] =>  ТОЛЩИНОМЕРЫ ЛАКОКРАСОЧНЫХ И ГАЛЬВАНИЧЕСКИХ ПОКРЫТИЙ
            [PICTURE] => 
            [~PICTURE] => 
            [LEFT_MARGIN] => 70
            [~LEFT_MARGIN] => 70
            [RIGHT_MARGIN] => 71
            [~RIGHT_MARGIN] => 71
            [DEPTH_LEVEL] => 2
            [~DEPTH_LEVEL] => 2
            [DESCRIPTION] => 
            [~DESCRIPTION] => 
            [DESCRIPTION_TYPE] => text
            [~DESCRIPTION_TYPE] => text
            [SEARCHABLE_CONTENT] =>  ТОЛЩИНОМЕРЫ ЛАКОКРАСОЧНЫХ И ГАЛЬВАНИЧЕСКИХ ПОКРЫТИЙ

            [~SEARCHABLE_CONTENT] =>  ТОЛЩИНОМЕРЫ ЛАКОКРАСОЧНЫХ И ГАЛЬВАНИЧЕСКИХ ПОКРЫТИЙ

            [CODE] => tolshchinomery-lakokrasochnykh-i-galvanicheskikh-pokrytiy
            [~CODE] => tolshchinomery-lakokrasochnykh-i-galvanicheskikh-pokrytiy
            [XML_ID] => 
            [~XML_ID] => 
            [TMP_ID] => 
            [~TMP_ID] => 
            [DETAIL_PICTURE] => 
            [~DETAIL_PICTURE] => 
            [SOCNET_GROUP_ID] => 
            [~SOCNET_GROUP_ID] => 
            [LIST_PAGE_URL] => /en/catalog/
            [~LIST_PAGE_URL] => /en/catalog/
            [SECTION_PAGE_URL] => /en/catalog/tolshchinomery-lakokrasochnykh-i-galvanicheskikh-pokrytiy/
            [~SECTION_PAGE_URL] => /en/catalog/tolshchinomery-lakokrasochnykh-i-galvanicheskikh-pokrytiy/
            [IBLOCK_TYPE_ID] => catalog
            [~IBLOCK_TYPE_ID] => catalog
            [IBLOCK_CODE] => catalog_en
            [~IBLOCK_CODE] => catalog_en
            [IBLOCK_EXTERNAL_ID] => 
            [~IBLOCK_EXTERNAL_ID] => 
            [EXTERNAL_ID] => 
            [~EXTERNAL_ID] => 
            [IPROPERTY_VALUES] => Array
                (
                )

            [RELATIVE_DEPTH_LEVEL] => 2
            [EDIT_LINK] => 
            [DELETE_LINK] => 
        )

)

Professional laser distance meter CONDTROL Vector 1500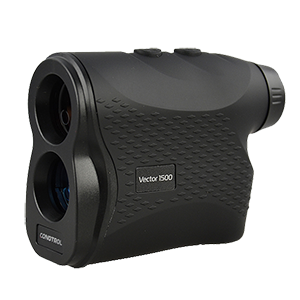 New generation of rangefinders with 6x zoom become even more compact and affordable.
EASY-TO-USE This compact and lightweight meter operates just by 2 buttons. It is particularly easy to handle.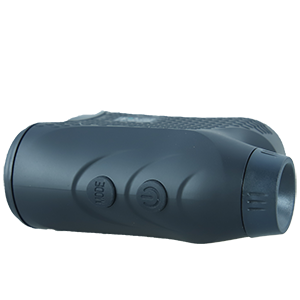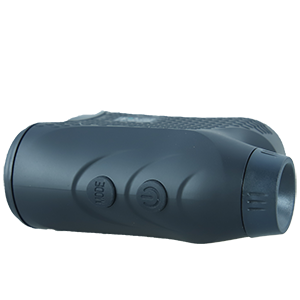 TILT SENSOR Vector 1500 equipped with tilt sensor, it allows to measure angle and calculate horizontal and vertical distances by just one measurement.
APPLICATIONS Vector series is perfect for road construction, telecom networks, data collection, landscaping, land management, natural resources management and forestry.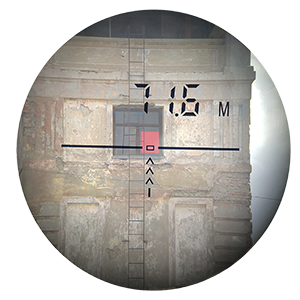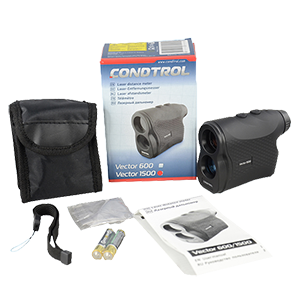 Standard package: meter, pouch, hand strap, 2xAAA batteries, user manual, color box.
Технические характеристики
Диапазон измерения

5 – 1500 м

Питание

2х1.5В ААА

Тип лазера

Класс I, 905 нм

Температура эксплуатации

– 10 … +40°С

Габариты

105х82х43 мм

Вес

172 гр

Увеличение

6х
Диапазон измерения скорости

0 – 300 км/час

Диапазон измерения угла

±60°

Погрешность измерения расстояния

±1 м

Погрешность измерения скорости

±5 км/ч

Погрешность измерения угла

±1°

Диаметр окуляра

16 мм

Выходной зрачок

3,8 мм
Руководство по эксплуатации